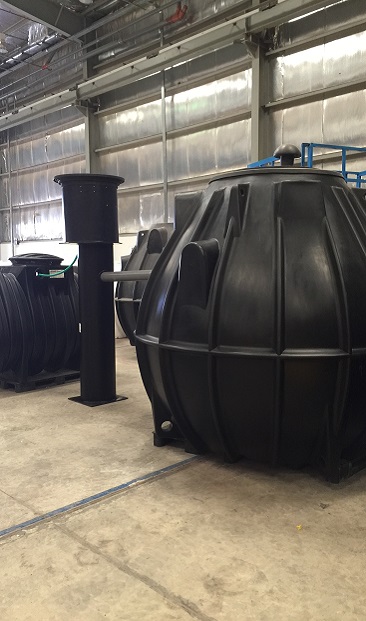 Wastewater Treatment Unit
Complete wastewater treatment & reuse system
Benefits
Complete water recovery for irrigation
Safe & clean storage for treated water
Full biological treatment for your wastewater
Available for treatment capacities up to 2.8m per day
All-in-one Delphin ContiControl 5.0
Delphin ContiControl 5.0 is an all-in-one control panel for your water recycling system. it manages the fixed-bed aeration and the UV unit efficient treatment with best results, the special holiday mode reduces the energy consumption down to 10% in times when the plant is not in use, while keeping the biology steady for immediate reactivation.
Biological Treatment with Delphin Compact
For years Delphin compact plants have been a bestseller. By now, thousands of households treat their wastewater with the well-proven biological fixed-bed technology. Delphin compact as stand-alone solution already complies with the strict German and French norms for wastewater infiltration. The ability to adapt to varying loads make Delphin plants the perfect solution for homes and seasonally used holiday houses.
Clean Storage with Delphin Reservoir
If you do not have storage possibilities for your recycled water, yet, Delphin reservoir is the solution. Order it as add-on to your Delphin compact CB to ensure clean storage for your irrigation water and have it available, when it is needed.
UV-Sanitation with Delphin Clean-Box
Delphin clean-box provides chemical-free disinfection for your treated wastewater. A combination of filtration and UV-radiation very effectively kills off remaining pathogens in the effluent. With a guaranteed reduction of fecal coliforms below 100 cfu/100 ml the water can be safely reused for irrigation of green spaces.
Markets

Applications

Agriculture Industry
Building Industry (Residential & Commercial)
Chemicals-Pharmaceuticals Industry
Construction Industry
Equipment & services
Electronics-Semiconductors Industry
Fertilizer Industry
Palm Oil Industry
Paper and Pulp Industry
Power Industry
Food and Beverages Processing Industry
Hospital Industry
Housing Industry
Industrial Sector
Livestock Industry
Manufacturing Industry
Mining Industry
Municipal Sector
Oil and Gas Industry
School Industry
Steel Industry
Textile Industry
Treatment Technologies
Water Treatment Plant Industry

Biological nitrate removal
Commercial
Herbicides removal
Industrial
Biological nitrate removal
Kills off Pathogens in effluent
Landfill leachate treatment
Livestock operations waste treatment
Municipal
Office blocks
Pesticides removal
Residential
Reduce Faecal coliforms
Shopping complexes
Sports stadium
Treated water disinfection
Waste treatment generated from Agricultural sources
Waste water infiltration
Wastewater recycling
Wastewater treatment
Small wastewater treatment plants of the series DELPHIN® compact
The DELPHIN® compact is a fully biological small scale wastewater treatment plant for the treatment of domestic sewage with the fixed-bed process, typically used for small wastewater treatment unit.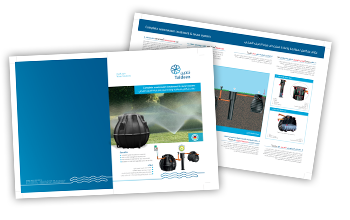 Download Brochure