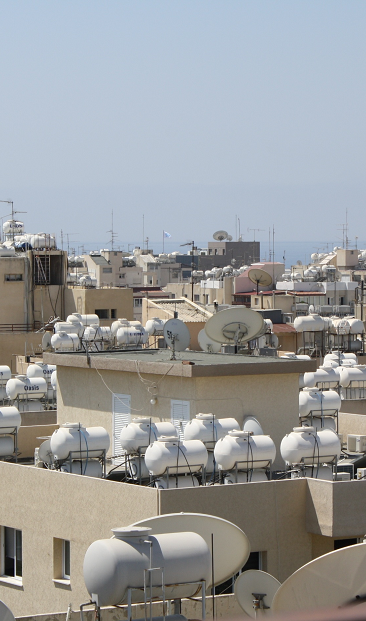 PE Horizontal Water Tanks
Taldeen offers a wide range of water tanks and general plastic products, using the latest Roto-Molding techniques.
Our factory produces state of the art water tanks made of virgin Polyethylene (PE) with SASO quality mark and different capacities and uses unique modular design models.
Benefits
Flexibility
Taldeen tanks are well-proven in rigidity but also in ease of handling, therefore are easy to install.
Weather Resistance
Resistance to deterioration caused by weather factors: Polyethylene tanks are not affected by rain or wind. We provide airtight covers that prevent penetration of dust and dirt.
Durability
The raw materials and quality additives used in making Taldeen tanks help protect it from deteriorating when exposed to UV light. No traces of algae of fungi can be found.
High resistance to corrosion and abrasion
Polyethylene tanks are resistant to abrasion and do not respond to chemical changes.
Types of Layer Product
Weight
Remark: All Dimensions L.W.H. in (Centimeter)
Model
Product WT
LID Cover WT
Total WT
Length
Width/ Diameter
Height
(L-I)
Without Cover (HI)
With Cover (H2)
Horizontal Tank 2000L



2 Layer
40
2
42
185
126.3
135.3
142
3 Layer
50.3
2
52.3
4 Layer
70.4
2
72.4
Horizontal Tank 3000L
2 Layer
75
2
77
221
151.5
160
165
3 Layer
95.5
2
97.5
4 Layer
115.7
2
117.7
Horizontal Tank 5000L



2 Layer
90
2
92
245
172
178.2
184.1
3 Layer
125.6
2
127.6
4 Layer
151
2
153
Markets

Applications

Agriculture Industry
Automotive Industry
Aviation & Aerospace Industry
Building Industry (Residential & Commercial)
Chemical Manufacturing Industry
Commercial Industry
Construction Industry
Food and beverage processing Industry
Fire Protection/Sprinkler System Industry
Hospital Industry
Housing Industry
Industrial Industry
Irrigation Industry
Lubricant Manufacturing Industry
Marine Industry
Mining Industry
Municipal Sector
Offshore Drilling Companies
Oil Refineries Industry
Oil and Oil waste sector
Paper Industry
Paint Industry
Pool supply Industry
Pharmaceutical Industry
Residential Sector
Refineries Sector
School Industry
Services Industry
Textile Industry
Water Treatment Plant Industry

Agriculture and irrigation water storage
Agriculture watering
Brine storage
Beverages Tank
Car washing tanks
Chemical manufacturing water storage
Cleaning agent storage
Coolant Storage
Cooling tower storage tanks
Commercial and Industrial treated water storage
Commercial and Industrial recycled water storage
Commercial and Industrial fresh water storage
Diesel exhaust fluid storage
Drilling tanks
Emergency water storage
Farm & agriculture chemicals storage
Food processing water storage
Fire protection/sprinkler system
Glue storage tanks
Hospital water storage tanks
Ink storage tanks
Industrial chemicals storage
Irrigation systems tanks
Laboratories storage tanks
Laundry water storage
Lawn care water storage tanks
Liquid fertilizers storage
Liquid Soap and detergent storage
Liquid bleach/chlorine tanks
Livestock watering channel
Lubricant storage tanks
Municipal water storage system
Mining and precious metal recovery tanks
Oil refineries storage tanks
Oil and oil waste storage tanks
Residential water storage system
Non- Potable water storage
Potable water storage
Pool supply storage tanks
Pulp and paper mills tank
Pesticides storage
Rain collection storage
Recycled water storage
Suppression reserves water storage
Water based paint tanks
Wastewater containers
Waste vegetable oil storage
Well water storage tanks
PE Horizontal Water Tanks
Our factory produces state of the art water tanks made of virgin Polyethylene (PE) with different capacities and uses utilizing unique modular design models.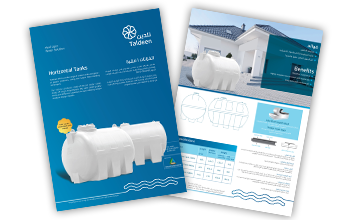 Download Brochure