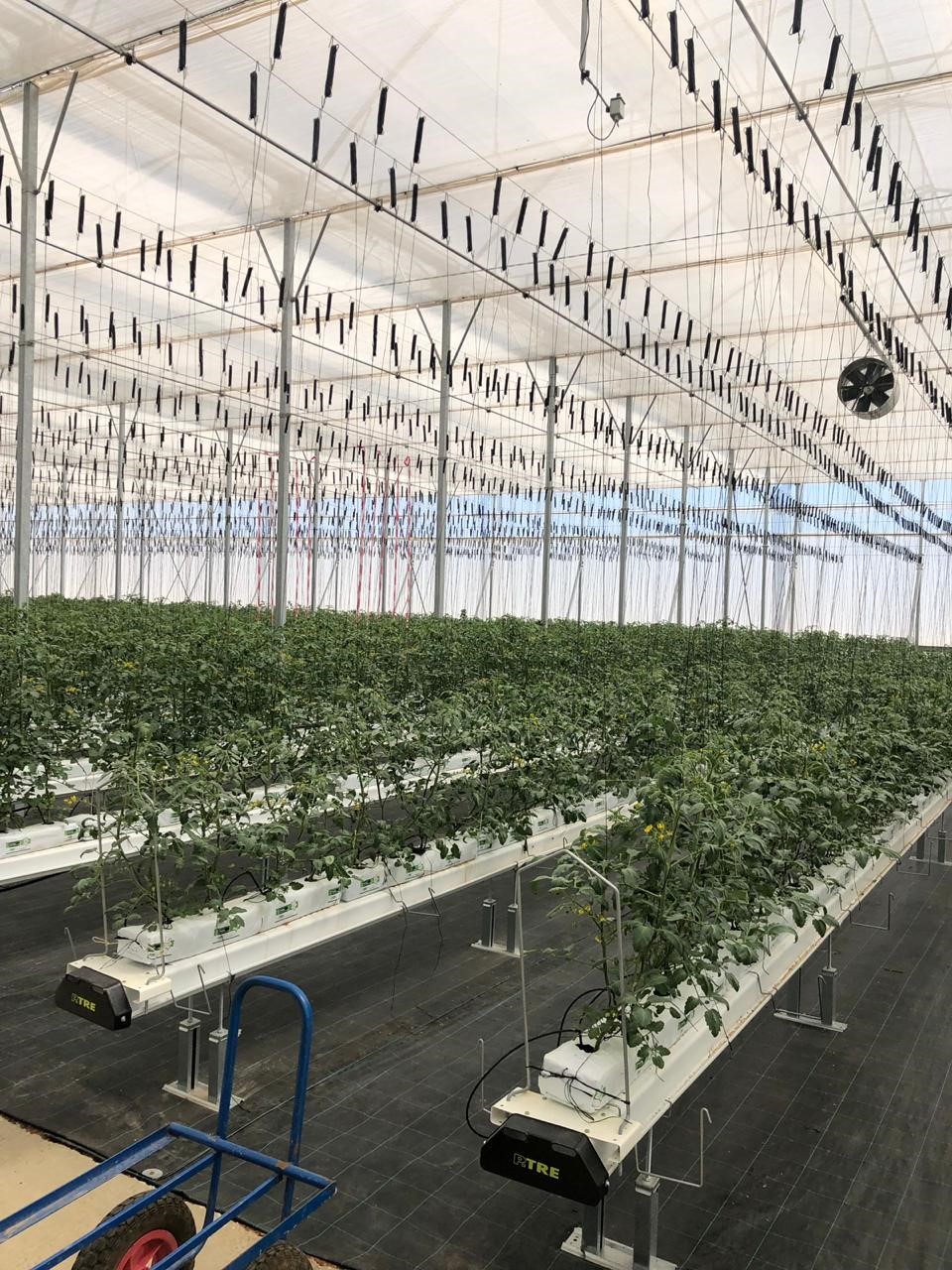 Greenhouse farming has been rapidly growing in recent years as an alternative to open farming. It is mainly used to modify growth climatic conditions for accelerating plant maturity and optimizing crop yield.
Greenhouse plastic cover films is an essential product for the intensive farming of fruits, vegetables and other agricultural products like flowers.
Taldeen Agri-films are made of strong and durable plastic that comes in five layers.
Our state-of-the art machine allows us to give uniform thickness all around the film and to use several additives in a very efficient way.
Taldeen provides Agri-film Solutions in several sizes starting from 4m up to 16m, with a thickness range of 110-300 microns.
Taldeen Agri-film Solutions come in 4 different types which are:

Economic Solution for 1 season & 2 seasons.
Medium Standard Solution for different seasons which resist up to 350 ppm Sulfur per year.
High Standard Solution for different seasons which resist up to 650 ppm Sulfur per year.
Critical Solution for flowers and vegetables which last for 4 years and can resist up to 4,500 ppm Sulfur for the whole life time.
Additionally, Taldeen expert team provides technical solutions to the farming industry in several geographic areas to maximize their yield and productivity.
UV stabilizers - our quality additive gives the film enhanced protection against the harmful effects of the sun, increasing its usable life.
Taldeen also provides special additives to improve plant growth and yield productivity with their 4 different types of films based on customer request such as:

Thermal Additives – reduce differences in temperature between day and night.
Cooling Effect additive – reduce temperature inside the greenhouse by 2 to 3 degrees in day time.
Anti-fog additive - eliminate droplets by creating a continuous thin layer of water running down to the sides, thus improving transparency and reducing fungus.
Anti-insect additive – to keep out harmful insects out of the greenhouse.
Light Diffuser Additive – to distribute the light uniformly to the complete area of the greenhouse, thus will increase plant growth.
Anti-Blackening Additive – to prevent the blackening of petals.
Taldeen technical team are ready to provide any support and recommendation.
Agri Films Solutions Brochure
Taldeen Agri Films are mainly made from polyethylene a strong durable commonly used plastic. We use state-of-the art machines and the latest technology combined with the right blend of quality additives to enhance the properties of our products.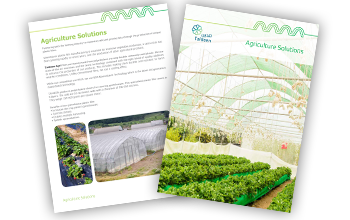 Download Brochure