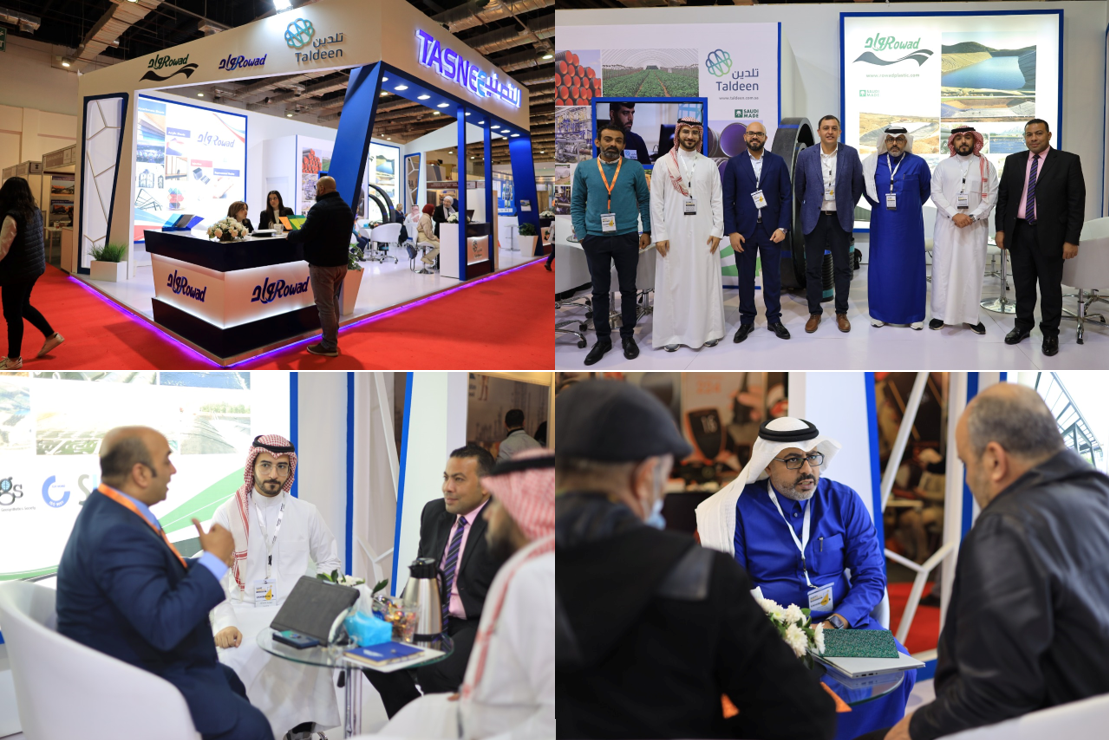 Rowad and Taldeen Participate in the 5th International Exhibition for Construction & Building Materials in Egypt
Tasnee concluded its participation in the Fifth International Exhibition for Construction & Building Materials (EGYPT PROJECTS), which was held at the Egypt International Exhibition Center in Cairo during the period March 17-19, 2022. Tasnee participated in the event through 3 of its subsidiaries within the Plastics Business Unit; Taldeen Plastic Solutions Ltd., Rowad National Plastic Company (RNP), and Rowad International Geosynthetics Company (RIG).
Through its participation in this exhibition, Tasnee aimed at enhancing its presence in the African market in general and the Egyptian market in particular by introducing the exhibition visitors a distinguished range of plastic solutions used in construction such as pipes and handling solutions, in addition to a variety of plastic products that meet the needs of the building and construction sector, including plastic sheets, which are the ideal alternative of glass in many uses, injection products, and industrial geo-membranes.
EGYPT PROJECTS is a leading show in the building industry in Africa, and in its fifth session received a wide participation, as it included 470 companies specialized in building materials and equipment, finishing materials, interior design, air conditioning and thermal insulation, construction equipment and technology, elevators, and escalators, buildings and metal tools and doors.